Easts Celts Gaelic Football Club is affiliated with:



Queensland Gaelic Football & Hurling Association



Gaelic Football & Hurling Association of Australasia



GAA Ireland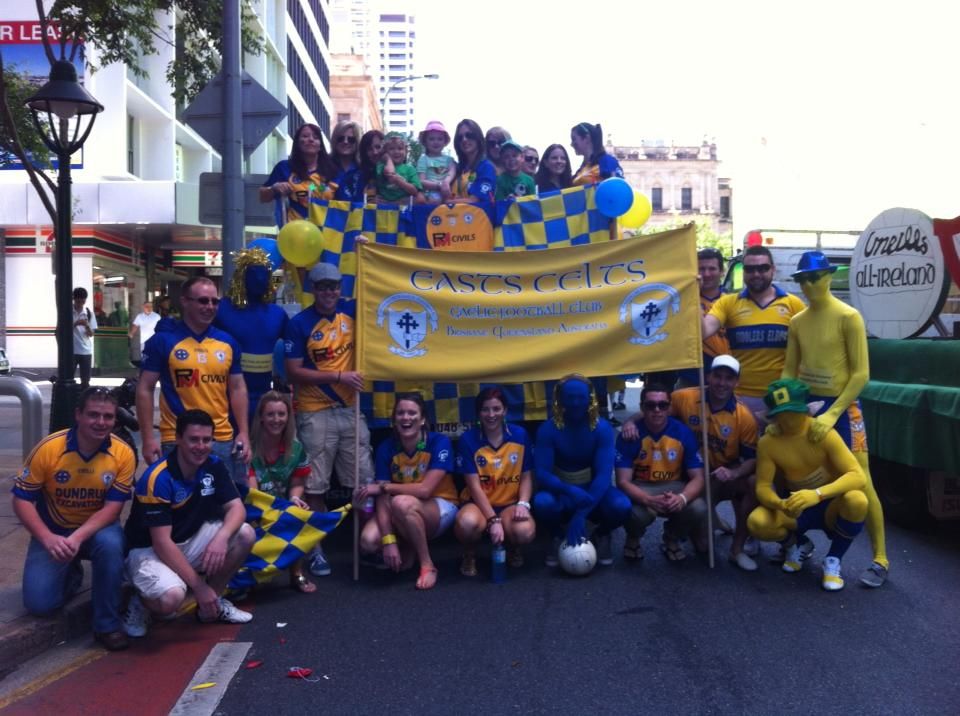 Easts St. Patrick's Day 2013

Easts Celts GFC was established in 1983 and is still one of the most successful clubs in Brisbane. We are celebrating our 30th birthday this year and welcome all new members to join us. We want players, supporters, social members, committee members, however big or small your commitment is - we want you!
Easts Celts GFC currently caters for both men and women.

We have three competitive teams in the Queensland Championship this year; Mens Division 1, Mens Division 2 and Womens Division 1.

We train every Wednesday night at 7:00pm. Our adopted club grounds in Brisbane are Wynnum Vikings AFL grounds, 300 Kianawah Road, Wynnum West.

All new players are welcome; whether you are a novice or All-Star we want you. Please send us an email or log onto our Facebook page if you are interested in coming to join us.
This site best viewed with:
Browser: FireFox 1+, IE6+
Resolution: 800x600+
Visits since March 2002: